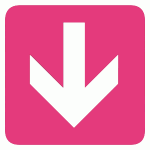 Sign Declaration of Support!
Unterzeichne die Unterstützungserklärung!
Weitere Petition unterzeichnen: Nein zu Abschiebungen der protestierenden Flüchtlinge
Sign another Petition against deportations of the protesting refugees!
Declaration of Support and Solidarity with the Refugees in Protest

On 24th November, a large group of refugees marched for 8 hours from Traiskirchen to Vienna to make their political demands heard. They've set up a protest camp at Sigmund Freud Park on the same Saturday, so as to raise their voices at the heart of the Austrian capital and finally speak for themselves.

Their initiative draws our attention to the fact that there are rampant deficiencies to the legal proceedings as well as basic provisions for people seeking Asylum in Austria. Despite their precarious status and the looming threat of deportation, the protesting refugees are fighting for their human rights – they're standing up against intransparent legal proceedings and restrictive laws. So they put forth the following demands for dignified living conditions:

As concerning the juridicial procedure of seeking asylum, they request better qualified translators; more access to information and judicial advice in their own language; a quicker handling of their cases; the recognition of their refugee status; and the right to family reunion. They oppose transfers to remote and isolated dwellings and reject deportations generally.

Moreover, they are demanding to have access to the labour market while their court cases are ongoing.

As concerns the improvement of their basic provisions and services, they demand better access to health care; the accompanimient of translators when going to the doctor; that there be sufficient and healthy food at the camp; that there be better working conditions in Traiskirchen; that their children be allowed to visit regular Austrian schools; that they have access to modern communication technologies (Internet, international TV channels) at the camp; and that there be more opportunities for them to learn german and get professional training there.

In issuing this declaration, we aim to generate broader support for the refugee's demands. We stand in firm solidarity with their courageous act of civil disobedience and with their struggles for more rights and democracy.

Erklärung zur Unterstützung der protestierenden Flüchtlinge

Flüchtlinge sind am 24. November von Traiskirchen nach Wien marschiert, um auf ihre politische Anliegen aufmerksam zu machen. Seit Samstagabend haben sie ein Protestlager im Sigmund-Freud-Park errichtet. Im Zentrum der Bundeshauptstadt ergreifen sie das Wort, um endlich für sich selbst zu sprechen.

Mit ihrer Initiative machen sie darauf aufmerksam, dass im Asylverfahren sowie im System der Grundversorgung große Mängel herrschen. Obwohl sie einen prekären legalen Status haben und von Abschiebung bedroht sind, kämpfen sie für ihre grundlegenden Menschenrechte. Sie protestieren gegen undurchschaubare Asylverfahren, verschärfte Gesetze und erheben folgende Forderungen für menschenwürdige Lebensbedingungen:

In Bezug auf die Verbesserungen im Asylverfahren fordern sie eine bessere Qualifikation der DolmetscherInnen, Zugang zu Informationen und Rechtsberatung in ihrer Sprache, eine raschere Verfahrensabwicklung, die Anerkennung des Flüchtlingsstatus und das Recht auf Familienzusammenführung. Sie sind gegen die Überstellungen in isolierte Unterkünfte und sagen Nein zu Abschiebungen.

Darüber hinaus fordern sie den Zugang zum Arbeitsmarkt während des Asylverfahrensprozesses.

Für die Verbesserung des Grundversorgungssystems fordern sie besseren Zugang zur Gesundheitsversorgung, die Begleitung durch DolmetscherInnen bei Arztbesuchen, ausreichendes und gesundes Essen, bessere Arbeitsbedingungen in Traiskirchen, den Schulbesuch für Kinder in regulären, österreichischen Schulen, Zugang zu modernen Kommunikationsmitteln (Internet, internationale Fernsehsender etc.) und mehr Angebote an deutschen Sprachkursen und beruflicher Ausbildung.

Wir möchten mit dieser Erklärung dazu beitragen, breite Unterstützung für die Forderungen der Flüchtlinge anzuregen. Wir solidarisieren uns ausdrücklich mit ihrem Akt der Zivilcourage und ihrem Kampf für mehr Rechte und Demokratie.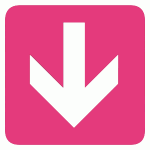 Sign Declaration of Support!
Unterzeichne die Unterstützungserklärung!
Initial Signers / ErstunterzeichnerInnen
Sonja Ablinger (Abgeordnete zum Nationalrat, SPÖ-Kultursprecherin)
Barbara Albert (Filmemacherin)
Martin Amanshauser (Schriftsteller)
Maria Arlamowsky (Filmemacherin)
Dr. Ilker Ataç (Institut für Politikwissenschaft, Universität Wien)
Beate Bagenberg (Burgtheater, Souffleuse)
Univ.-Prof.in Mag.a Dr.in Anette Baldauf (Akademie der bildenden Künste Wien)
Helene Baur (Basis Wien)
Airan Berg (Regisseur)
Clemens Berger (Schriftsteller)
Mag.a Art. Magdalena Blaszczuk (Akademie der bildenden Künste Wien)
Maria Cristina Boidi (LEFÖ)
Univ.-Prof.in Monica Bonvicini (Akademie der bildenden Künste Wien)
Univ.-Prof. Dr. Ulrich Brand (Institut für Politikwissenschaft, Universität Wien)
Zuzana Brejcha, Filmregisseurin
Ute Bock
Univ.-Prof.in Dr.in Brigitta Busch (Institut für Sprachwissenschaft, Universität Wien)
Thomas Busch (Drava Verlag)
Isolde Charim (Autorin und Publizistin)
Peter Clar (Schriftsteller und Literaturwissenschaftler)
Rita Czapka (Burgtheater, Dramaturgie, Recherche)
Hilde Dalik (Schauspielerin)
Bernhard Dechant (Schauspieler)
Dieter Delacher (Art for Art)
Univ. Prof. Diedrich Diederichsen (Autor, Professor, Akademie der Bildenden Künste)
Mag.a Art. Petja Dimitrova (Akademie der bildenden Künste Wien)
Mag.a Art. Veronika Dirnhofer (Akademie der bildenden Künste Wien)
Alfred Dorfer (Kabarettist)
Mag.a Julia Edthofer (Soziologin, KriMi)
Mag. Michael Fanizadeh (VIDC, Wien)
Dr. Joe Farrugia (Pfarre Votivkirche)
Christian Felber (Autor und Mitbegründer von ATTAC)
Dr.in Karin Fischer (Institut für Soziologie, Johannes Kepler Universität Linz)
Regina Fitl (Burgtheater, Direktionsbüro)
Florian Flicker (Filmemacher)
Olga Flor (Schriftstellerin)
Erich Foglar (ÖGB Präsident)
Franzobel (Schriftsteller)
Mag. Art. Eduard Freudmann (Akademie der bildenden Künste Wien)
Martin Fritz (Kurator und Publizist)
Katharina Fundulus (Burgtheater, Referentin Technische Gesamtleitung)
Leo Gabriel
Michael Genner (Asyl in Not)
Nikolaus Geyrhalter (Filmemacher)
Ulli Gladi (Regisseurin)
Assimina Gouma (maiz und Universität Wien)
Univ.-Prof.in Mag.a Dr.in Marina Grzinic (Akademie der bildenden Künste Wien)
Kenan Dogan Güngör (Dipl. Soz. [difference:] Leitung)
Dr. Hakan Gürses (Österreichische Gesellschaft für Politische Bildung)
Josef Hader (Kabarettist)
Birgit Hebein (Grüne Wien, Sozialsprecherin)
Dr. Franz Helm SVD (Weltdorf St. Gabriel)
Elfriede Hammerl (Schriftstellerin, Journalistin)
Irene Hana (Burgtheater, Direktionsbüro)
Monika Helfer (Schrifstellerin)
Peter Henisch
Pia Hierzegger (Schauspielerin)
Florian Hirsch (Burgtheater, Dramaturgie)
Karl Hohenlohe (Journalist)
Alexander Horwath (Filmuseum Wien, Direktor)
Max Höfler (Autor und Gesamtsortenkünstler, Forum Stadtpark)
Werner Hörtner
simon INOU (Asylwerber Jahrgang 1995)
Wolfgang Janich (Burgtheater, Leitung der Komparserie)
Mümtaz Karakurt (migrare OÖ)
Rudolf Kaske (Gewerkschaft vida, Vizepräsident AK Wien)
Ulrike Kaspre
Dr. Jens Kastner (Akademie der bildenden Künste Wien und IG Kultur Österreich)
Asli Kislal (Regisseurin und Schauspielerin)
Sabine Kock (IG FreieTheaterarbeit und Kulturrat Österreich)
Cornelia Kogoj (Initiative Minderheiten, Generalsekretärin)
Masa Kolanovic (Schriftstellerin und Literaturwissenschafterin, Universität Zagreb)
Marc Kössler (DJ, Visualist)
Mag. Markus Koza (Unabhängige GewerkschafterInnen im ÖGB)
Dr. Stathis Kouvelakis (King's College London)
Hubsi Kramar (Schauspieler und Regisseur)
Univ.-Prof.in Mag.a art. Anna Maria Krassnigg (Regisseurin)
Mary Kreutzer (Politikwissenschafterin, Journalistin, Leitung ZusammenReden)
Univ.-Prof.in Dr.in Stefanie Kron (Institut für Internationale Entwicklung, Universität Wien)
Ralf Leonhard (Journalist)
Herbert Langthaler (Asylkoordination, Wien)
Christina Lederhaas
Marissa Lôbo (Aktivistin, Künstlerin, Kulturkoordinatorin maiz)
Klaus Werner Lobo (Gemeinderat und Landtagsabgeordneter, Die Grünen)
Nadja Lorenz, Menschenrechtsanwältin
Dr.in Gundula Ludwig (Universität Wien)
Dorit Magreiter (Künstlerin, Akademie Bildende Künste, Professorin)
Thomas Maurer (Kabarettist)
Stephanie Mayer (Universität Wien, KriMi)
Dr.in Irene Messinger (Politikwissenschafterin, KriMi)
Dr.in Monika Mokre (Österreichische Akademie der Wissenschaften)
Wolfgang Moitzi (Sozialistische Jugend)
Elise Mory (Musikensemble)
Ed Moschitz (Regisseur von "Am rechten Rand" und "Mama Illegal")
Bernhard Moshammer (Schriftsteller)
Robert Misik (Autor und Publizist)
Gin Müller (Dramaturg_in, Wien)
Petra Neuhold (Institut für Soziologie, Universität Wien, KriMi)
Michael Niavarani (Schauspieler, Kabarettist)
Univ.-Prof. Manfred Nowak (Ludwig Boltzmann Institut für Menschenrechte)
Clemens Obonya (Burgschauspieler)
Gamze Ongan (Stimme – Zeitschrift der Initiative Minderheiten und Migrantinnenzentrum Peregrina)
Michael Ostrowski (Schauspieler)
Mag.a Klaudia Paiha (Vorstandsmitglied der AK Wien)
Robert Palfrader (Schauspieler und Autor)
Dimitris Papadopoulos (Leicester University)
Univ.-Prof. Dr. Anton Pelinka (Central European University, Budapest)
Dr.in Birgit Peter
Annelies Pichler (Chefredakteurin Megaphon, Graz)
Franz Pilz SVD (Steyler Missionare, Missionsprokurator)
Elmer Pitterle SVD (Rektor Missionshaus St. Gabriel)
Alexander Pollak, SOS Mitmensch
Christiane von Poelnitz (Burgschauspielerin)
Mag. Walter Posch (VIDC, Wien)
Mag.a Radostina Patulova (Weinwoche, migrazine.at)
Georg Prack (Landessprecher der Grünen Alternative Wien)
Doron Rabinovici (Autor)
Peter Raffalt (Burgheater)
Robert Reinagl (Burgschauspieler)
Maria Reiner (Kulturmanagement | Co.Working, Graz)
Univ.-Prof. Dr. Christoph Reinprecht (Institut für Soziologie, Universität Wien)
Lukas Resetarits (Kabarettist)
Oliver Ressler (Künstler und Filmemacher, Wien)
Arash T. Riahi (Regisseur und Produzent)
Eva Rotter (Viennale, Geschäftsführerin)
Manuel Rubey
Gerhard Ruiss (Autor, Geschäftsführer der IG Autorinnen Autoren, Wien)
Univ.-Prof.in Dr.in Birgit Sauer (Institut für Politikwissenschaft, Universität Wien)
Jacob Schädelin (Präsident des Vereins Berner Beratungsstelle für Sans-Papiers)
Konstanze Schäfer (Burgtheater, Presse)
David Schalko (Regisseur)
Paul Scheibelhofer (Central European University, Budapest, KriMi)
Florian Scheuba (Kabarettist)
Evelyn Schlag (Schriftstellerin)
Regina Schlagnitweit (Filmmuseum Wien, Programm Leitung)
Thomas Schmidinger (Politikwissenschafter)
Susanne Scholl (freie Journalistin und Schriftstellerin)
Eva Schrobel (Journalistin)
Richard Schuberth (Schriftsteller)
Angelika Schuster (Regisseurin von "Operation Spring")
Judith Schwendtner (Abgeordnete zum Nationalrat, Grüne Sprecherin für Frauen und Entwicklungspolitik)
Catrin Seefranz (Züricher Hochschule der Künste)
Alexandra Siebenhofer (Radio Stimme)
Tristan Sindelgruber (Regisseur von "Operation Spring")
Philipp Sonderegger (Menschenrechtler)
Univ.-Prof.in Dr.in Ruth Sonderegger (Akademie der bildenden Künste Wien)
Dr. Georg Spitaler (Institut für Politikwissenschaft, Universität Wien)
Johanna Stadlbauer (Universität Graz)
Mag.a Silvia Stantejsky (Kaufmännische Geschäftsführerin, Burgtheater)
Dr.in Dwora Stein (Gewerkschaft der Privatangestellten, Druck, Journalismus, Papier)
Nora Sternfeld (Professor for Curating and Mediating Art, Helsinki, FLN)
Ursula Strauss (Schauspielerin)
Christian Tauchner SVD (Steyler Missionare)
Jasmin Trabichler (Basis Wien)
Ilija Trojanow (Schriftsteller)
Mag. Gerd Valchars (Politikwissenschafter, Universität Wien)
Nikolaj Villumsen (Abgeordneter des Dänischen Parlaments, Sprecher für Außenpolitik)
Thomas Vögel (Bühnenbildner, Wien)
Markus Wailand (Filmemacher)
Katrin Werzinger, Kunstwerkstadt Tulln
Bettina Wörgötter (Zolnay Verlag, Lektorin)
Mag. Dr. Wolfgang Zinggl (Abgeordneter zum Parlament, Die Grünen)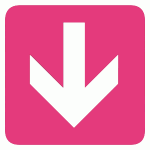 Sign Declaration of Support!
(Comment field must be filled out, but will not be published!)
Unterzeichne die Unterstützungserklärung!
(Kommentar-Feld muss ausgefüllt werden, wird aber nicht veröffentlicht!)

Signers / UnterzeichnerInnen